Listening with Leckrone
Welcome to Listening with Leckrone, a new podcast in collaboration with Four Seasons Theatre! In each episode, our host, Mike Leckrone, legendary music educator and former director of the University of Wisconsin-Marching Band, will explore moments in popular music history, pairing musical samples with historical context and anecdotes.
Episodes
Episodes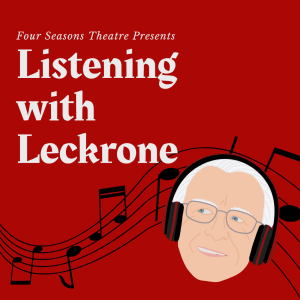 Thursday Jul 21, 2022
Thursday Jul 21, 2022
In this episode of Listening with Leckrone, we focus on a single song, Hoagy Carmichael's legendary "Stardust." With over 1,500 recordings, "Stardust" lends itself to a wide range of musical styles and interpretations. Mike guides us through a handful of these renditions, exploring how each artist put their own spin on the iconic song.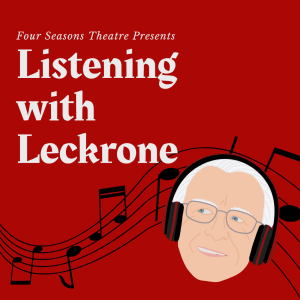 Wednesday Jun 01, 2022
Wednesday Jun 01, 2022
When people hear the term "Crooner," they often think of Frank Sinatra, Nat King Cole, or Bing Crosby. Although these singers could be categorized as the crooning type, their music was largely influenced by the works of an even earlier set of singers who popularized "Crooning" as a genre. In this episode, Mike focuses on these earlier Crooners, from Gene Austin, to Russ Columbo, to Rudy Vallée to Whispering Jack Smith.


Friday Apr 15, 2022
Friday Apr 15, 2022
Our debut episode takes us back to the early career of Louis Armstrong. Host Mike Leckrone follows a young Louis' journey as a gigging musician, bouncing from band to band, from to Chicago to New York then back to Chicago. In listening to his earliest recordings, we begin to hear Louis find his voice as an artist and witness the makings of a legend.
Meet Mike Leckrone
Recently retired after 50 years at the helm of the University of Wisconsin Marching Band, Mike is a legendary performer and educator whose musical arrangements, halftime shows, UW Varsity Band Spring Concerts, and popular music history courses have been enjoyed by thousands. His many accolades include the "Lifetime Achievement Award" from the Wisconsin Foundation for School Music in 2007, the "Spencer Tracy Award for Distinction in the Performing Arts" from the Wisconsin Historical Society in 2010, and the Michael St. John Lifetime Achievement Award from the Madison Area Music Association in 2013.
Meet Sam Taylor
Sam Taylor is a Madison-based performer, teaching artist, and podcast producer. His involvement with Four Seasons Theatre spans over 15 years, from joining their early youth theatre productions, to sitting in on bass for the orchestra of She Loves Me, to performing on-stage in Spamalot (Prince Herbert, Not Dead Fred, et. al) and both productions of All is Calm. In addition to Four Seasons Theatre, Sam often collaborates with Children's Theater of Madison as a performer, music director, and teaching artist. Outside of theater, he serves as a songwriter/teaching artist for Overture Center's Lullaby Project, in which he helps new or expecting mothers compose original lullabies. Sam received a Bachelor of Arts in Music and Psychology from Lawrence University in Appleton, WI.